If you are interested in joining our team, please contact us: karmaegrecruiting@gmail.com.

Click on the photo to learn more:


Erwin
Principal
Erwin Gomez is a nationally acclaimed celebrity makeup artist and eyebrow guru who has helped countless Washingtonian influencers, brides, politicos and Hollywood celebrities alike for over 30 years. His celebrity roster includes Cecily Strong, Maria Shriver, Eunice Shriver, Andrea Mitchell, the Bush Twins, Paris Hilton, Claire Danos, Jacqueline Smith, Kate Walsh, Rosario Dawson, Eva Longoria, Jennifer Holiday, Ali Wentworth, Judy Reyes, Jennifer Garner, Ashley Judd, Frieda Pinto, in America Ferrera, Rosetta Getty, Piper Perabo, Megan Boon, Jennifer Hudson, Connie Britton, Tia Carrere, Jurnee Smollett-Bell, Becky G, Soledad O'Brien, Columba Bush and many others.
Erwin is regularly recognized nationally as the best of the best for makeup and eyebrow deign by major publications including Allure, Allure Bridal, Brides, In Style, Lucky Magazine, Refinery29, Washingtonian, The Washington Post and Capitol File, among others. He was named the top eyebrow specialist in Washington, D.C. for 14 consecutive years by Allure.
Erwin recently launched Erwin Gomez Cosmetics, his own line of high quality, long-lasting performance makeup for all skin tones and types. Erwin Gomez Cosmetics was recently featured in DC Magazine's Best Of issue as the makeup line to watch out for.

"There are no words to describe the level of expertise that Erwin Gomez has in creating perfectly sculpted brows. Erwin has been tending to mine for the past 10 years and I could not be happier. I even get compliments from complete strangers about how good my brows look and it's all because of him. Believe me, I was born with bushy, terribly-shaped brows and he has transformed them into beautiful arches. Not to mention, he is the nicest person ever. I love him! Seriously, your search for the perfect eyebrows is over. Erwin is the eyebrow guru!" -Kiki D.

"I had such an amazing experience with Erwin! Not only is he personable & fun to just chat with but he is SO talented! I lucked out & he was able to come to me & do my makeup for a wedding photo shoot on short notice. He was quick (being that he had another major event to go to) but he never once made me feel rushed & it was FLAWLESS! & I didn't touch up anything for the entire day! I couldn't believe it! My pictures came out amazing & I couldn't be happier." -Muriel M.
×
ErwinPrincipal
Sab
Partner/COO
As co-founder, partner and chief operating officer of KARMA by Erwin Gomez, Sab Shad oversees all operations and growth for the company. Sab has more than 18 years of leadership experience in domestic and International hospitality and wellness/spa and salon operations, brand development and strategic planning at some of the world's most recognized luxury branded spas and salons.

Prior to KARMA, Sab served as Vice President of Revenue for WTS International, the world's largest spa consulting and management firms. In this role, Sab was responsible for overseeing revenue generation for over fifty spas, including several luxury properties such as The Ritz Carlton and The Trump Hotel Collection. Previously, Sab was a prominent leader as Regional Vice President for Elizabeth Arden Red Door Spas, managing over $30 million in revenue with over 400 employees. Here, in addition to overseeing operations Sab was also instrumental in all facets of new openings throughout the company as well a being an advisor on the development of the company's culture, operations manuals and sales strategies. Prior to her move to the USA, Sab was Director of Spas for Living Well Health and Leisure Limited. Here, Sab drew upon her strong leadership and business skills and took the company's spas that were barely breaking even to ones which regularly contributed strong operating profits.

Sab has also served on the advisory board for Universal Companies, the nation's largest spa and equipment supply company, as a task force member for ISPA as well as a contributing writer for LivingWell Magazine in the United Kingdom and ISPA Pulse Magazine. In addition, she was a prominent player for the Procter and Gamble 'Think Tank for Recovery' where she was an advisor on turning around the salon and spa business during the economic turndown of 2010.
×
SabPartner/COO
Linda
Manager
Linda Collins is the manager of KARMA. She brings many years of professional experience to KARMA, and coordinates our wedding and off-site bookings. She is dedicated to making sure KARMA's artists and guests are taken care of. One of her favorite tasks is putting together a "perfect day" for each KARMA bride. Before coming to KARMA, Linda was lead supervisor of a salon in Old Town, Alexandra, for three years.
×
LindaManager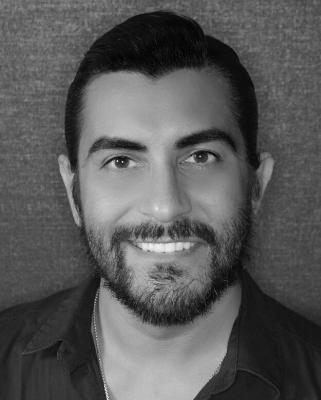 Adrian
Makeup
Adrian Avila, a Master Esthetician and graduate from Aveda Institute, comes to KARMA with eight years of experience as an eyebrow and makeup artist, lash extension specialist, and skincare specialist.

"I'm very passionate about my art. I don't just wax eyebrows. The time I spend designing a shape frames your face, balances out your features, and enhances your eyes. Your time with me is an experience."

Adrian's tactical knowledge and experience in these areas has led him to garner a long list of celebrity clientele, including Cecily Strong, Cynthia Nixon, Gabrielle Union and Rosario Dawson, as well as influential Washingtonians, including Nancy Pelosi – many of whom have been with him since the beginning of his career. He's also done skincare treatments for Stevie Wonder and many more. Recently, Adrian earned a nod in Allure Magazine for 'Best of Brows,' and his bridal makeup was featured on the Style Me Pretty wedding blog in 2015.

"Adrian always makes my eyebrows look perfect! I trust him completely, send all my friends to him and look forward to our visits! Nobody else will ever touch my eyebrows. Thank you Adrian for being so fabulous!" -Meg F.
×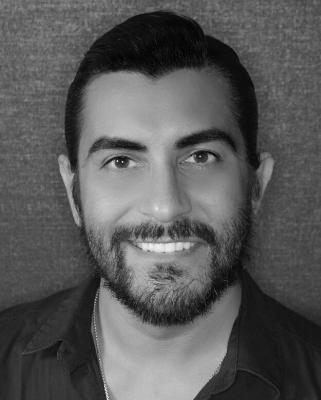 AdrianMakeup
Peggy
Hair
Peggy Ioakim's innate flair for creativity, warm personality and over 20 years' experience have helped make her a leading hair artist for Hollywood elite and Washington's most powerful. A Greek-American and native Washingtonian and former salon owner, she is a versatile and well rounded hair artist and specializes in evening looks for high end events and weddings. Peggy has had extensive education with Vidal Sassoon, TGI, hair extension training in London, and color training in Barcelona. Through her talent, she has garnered a long list of celebrity clientele including Claire Danes, Naya Rivera, Gabrielle Giffords, Paris Hilton, Rosario Dawson, America Ferrera, Kate Walsh, Judy Reyes, Frieda Pinto, Ashley Judd, Jenna Ushkowitz, Dania Ramirez, Britney Howard and many more. Peggy has been recognized in Washingtonian Bride & Groom, DC Modern Luxury as a "Best in DC," and in Washingtonian for best men's cuts.

"This is the best salon and Peggy is the best hairdresser there is!! I have tried so many different places/hairdressers and had a lot of hair nightmares in the past, but those days are over for me. I can trust her to do anything and know it will be perfect every time." -Irene M.
×
PeggyHair
Patrick
Hair
A native Washingtonian and former salon owner with over 30 years of experience, Patrick is highly skilled in cutting, color, special occasion hairstyling and smoothing treatments. Patrick McKee has styled hair for photo shoots, fashion shows and weddings, and has devoted his life to the art of helping clients achieve their best look. McKee's passion for the health, care, styling and design of great hair has allowed him to garner a clientele list including Washington elites and Hollywood celebrities such as America Ferrera, Rosario Dawson, and jazz singer Diana Schurr.

"Patrick and KARMA were recommended by friends. I truly enjoyed my experience from the moment I checked-in until I left. Everyone was very friendly and accommodating. Patrick was GREAT!! I felt very comfortable discussing my needs and wants with him; which made the whole experience better. Looking forward to my next appointment." -Aura G.
×
PatrickHair
Skyler
Hair
Skyler Whitehurst is an accomplished hair artist, and joined the team at Karma Salon by Erwin Gomez in 2014. Before working on the famous tresses of celebrities, including Jhene Aiko, Meagan Boone, Connie Britton, Lilly Ghalichi, Judy Reyes, America Ferrera and Allison Janney, she won the Best Look at the 2012 Vidal Sassoon Graduation Soirée, and she won the Sassoon Student Premiere Award. She is regularly featured on local news programs like Fox 5 for her work.

Though Whitehurst has a wide range of hair artistry talents, she especially loves color correcting, bridal hairstyling, working with ethnic/textured hair, and is an expert at creating custom clip in hair extensions.

"Skyler was absolutely fabulous. As a new customer, she instantly made me feel relaxed. She heard my needs and the outcome was even better than I had imagined. I've had several hair stylists over the years but Skyler has won me over as a convert. Can't imagine another stylist but her. By the way, Karma is, well, karma :). The moment I walked in I RELAXED and felt the calm. What a beautiful and intriguing concept." -Barbara
×
SkylerHair
David
Hair
A stylist and former salon owner and educator with over 27 years of experience, David Maier is experienced in every aspect of hair artistry and is a highly skilled artist. Throughout his career, David has garnered a huge following of devoted clients and he has styled hair for photo shoots, fashion shows and weddings. David opened the first Aveda concept salon in Hawaii. He then moved back to D.C., and has styled VIP clients out of KARMA by Erwin Gomez ever since, including Cosmopolitan Magazine's editor-in-chief Joanna Coles and Gabrielle Union. Recently, David's bridal work was featured on the Style Me Pretty wedding blog.

"David is great! He is gifted at doing highlights. I get so many compliments they look so natural. He takes the time needed and he is always on time." -Mary Pat F.
×
DavidHair
Ji
Hair
Ji is a talented and versatile artist who specializes in hair extensions, hair cut and color, Keratin, and special occasion hair for weddings and events. With her easygoing, open and warm personality coupled with her incredible talents, Ji works closely with her guests to make their beauty vision become a reality.. Ji has styled hair at fashion shows, and counts E! News reporter Ashlan Gorse among her celebrity clients.

"Ji did a wonderful job as always. I left feeling great about my the choices we made and have received numerous compliments." -Jaye R.
×
JiHair
Tim
Hair
Tim Poisal comes to KARMA by Erwin Gomez with over 10 years of experience styling guests and models in the DC Metropolitan area. A versatile and well-rounded artist, he has experience in every aspect of hair artistry from new fashion trends, to cutting techniques to expansive product knowledge. Highly trained and skilled, he specializes in cuts, color, style finishing, blow-outs and special occasion hairstyling. Highlights on his list of celebrity clients include Cecily Strong, Soledad O'Brien, America Ferrera, Ashley Judd, Gloria Allred, Alexis Knapp and Rebecca Berg.

"Wow! Tim rocks! He is a gifted stylist with a fantastic personality. He transformed my hair by giving me a fantastic haircut along with beautiful color. I love Karma Salon! Thank you Tim!" -Lisa C.
×
TimHair
Jeanice
Hair
Jeanice Bouvier Davis has been a licensed stylist for over 20 years. In addition to having owned her own salon, Davis is a talented, sought-after stylist who is known for her ability to groom all textures of hair. Since joining the KARMA by Erwin Gomez team, she's worked with Washington elites and Hollywood celebrities like comedienne Retta of Parks & Recreation, Freida Pinto, and is the official hairstylist for local personality Paul Wharton and his famous tresses.

"This was my first time at KARMA. I was referred to Jeanice by a family friend. Every employee that I interacted with was warm and friendly. Jeanice is the first stylist I have worked with in years that actually listened to what I wanted. I wanted some length removed with layers and long bangs cut in, and that is exactly what I got. She even took time to teach me how to wrap and pin curl my hair to maintain my style. I will definitely be returning to Jeanice and KARMA." -Robin G.
×
JeaniceHair
Jillian
Hair
Over the course of her career, Jillian Holt has worked as a stylist in Northern Virginia, Los Angeles, and of course, right here Washington, D.C. Jillian is certified as an Advanced Cutter from the Toni and Guy Institute and the Vidal Sassoon Academy. Throughout her career, she has participated in fashion shows, photo shoots, weddings and other special events.
Behind the chair, Holt prides herself in having a strong foundation of technical skills, along with the creativity to personalize her work to suit each individual's personality and lifestyle. Coupled with her strong fashion and design background, she enjoys servicing a broad range of clients and appreciates the beauty in variety – from timeless classic shapes to more progressive fashion-forward looks. Jillian is extremely passionate about her craft and enjoys working with clients and hopes to help you achieve your beauty goals.

I'm 23 years old so I've had a lot of haircuts at a lot of different salons throughout my lifetime and I have to say, this was probably the BEST experience I've had yet. I saw Jillian for my cut and color this morning and the whole appointment was wonderful from start to finish!
When we started talking about my cut and color, Jillian asked a lot of questions and took her time looking at the pictures I'd brought with me, which showed that she really cared about making sure that she knew exactly what I wanted. I was nervous about the color because my hair tends to come out several shades darker than expected, so I talked to her about this and she was very accommodating and reassuring. She mixed a red-copper color for me and it came out PERFECTLY. The cut was swift and beautiful and she styled it exactly like the pictures that I brought in.
I have absolutely no criticisms about my appointment at Karma and I will 100% be a return customer! Thank you Jillian!!!" -Elisabeth C.
×
JillianHair
Rodney
Hair
Rodney Zentz's passion for hair paired with his years of experience has developed him into a well rounded hair artist. With is warm, down to earth personality, he has garnered a loyal client following. Having been in DC most of his career, he now joins KARMA by Erwin Gomez to share his talents with our guests. He counts Barbara Walters, Savannah Guthrie, Lynda Carter, Al Gore, Jim Nabors, Fawn Hill, Scott Hamilton, Anne Jackson and the late Helen Thomas among his celebrity clients.

"Rodney listened to exactly what I wanted, and really took time and care while cutting and styling my hair. Great experience and I would 100% recommend him and the salon to anyone looking for a great cut and fabulous atmosphere." - Allison M.
×
RodneyHair
Catherine
Facialist
Renowned Master Esthetician Catherine Layrle has provided top-notch skincare treatments for Washingtonians and Hollywood celebrities including Nicole Kidman, Aretha Franklin, Annette Bening, Mrs. Stevie Wonder, Mrs. Yo-Yo Ma, The Rolling Stones' Ronnie Wood, Lynda Carter and actor James Sikking. Parisian born and raised, she possesses an innate ability to provide a nurturing, relaxing environment that allows guests to achieve maximum skin vibrancy and restoration. She holds a masters license in cosmetology, enabling her to perform the most advanced techniques for anti- aging and sun damage.

Catherine spent three years working with a plastic surgeon to develop greater knowledge about skin conditions and health, giving her a unique viewpoint for conducting her esthetic services. She has worked at several premier spas in D.C., including the Four Seasons Washington and the former Erwin Gomez Salon and Spa. Catherine became the preferred personal esthetician of Erwin Gomez himself because of her unparalleled ability to diagnose skin and provide the most effective treatment with a little TLC.

At KARMA, Catherine performs a variety of skincare services including facials, oxygen infusion treatments, microdermabrasion, peels, Kinelift and waxing treatments.

"I've been going to Catherine for facials for years. She's the best, simply put. During the facial, she makes you feel radiant, and after the facial, your skin is radiant. I would never go to anyone else." -Athena J.
×
CatherineFacialist
Tiffany
Facialist
Tiffany is a Master Esthetician providing expert skincare treatments to many of Washington's elite socialites and TV personalities. A native Washingtonian, Tiffany has over 15 years of experience in the healthcare field ranging from physical therapy to medical esthetics. For the past 9 years, she has directed her passion solely toward Medical Esthetics while working directly under Plastic Surgeons and Cosmetic Dermatologists. A graduate of Howard University and graduating Valedictorian from Von Lee International School of Esthetics, Tiffany is a dual degree holder in both Physical Therapy and Physiology.

Tiffany has a sincere passion of wanting to make people look and feel beautiful, regardless of their diverse skin condition and/or age group. Her background in physical therapy gives her a nurturing spirit and distinctive touch, providing her clients the ultimate sense of relaxation and wellness. Tiffany specializes in corrective treatments for hyper-pigmentation, acne, fine lines and wrinkles and overall skin rejuvenation. She uses methods of microdermabrasion, chemical peels and oxygen-infused treatments, while also specializing in customized facials and body waxing.

"I had a wonderful experience with Tiffany and I can't wait to come back for another service! Tiffany is a true expert and I left the salon feeling refreshed. My skin has never looked better. I can't wait to try out some of the other services at this salon." -Suzanne S.
×
TiffanyFacialist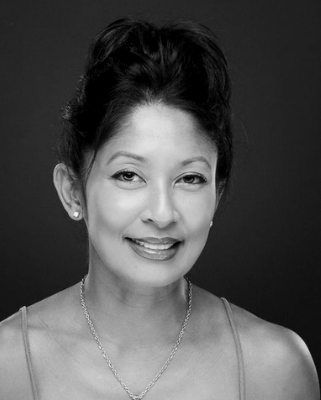 Celthia
Makeup
Celthia is a talented makeup artist ready to polish up a client for anything, whether it be an interview, photoshoot, wedding or other special occiasion. Her work has been featured on PBS as she accompanied the KARMA team for the Hispanic Heritage Awards. She has also made the rounds on local TV including Fox 5 for a beauty trends segment.

"I hired Celthia to do makeup for two models and a business owner for a photoshoot. The photos turned out beautifully no doubt thanks to her – and we loved hanging out with her!" -Sophie P.
×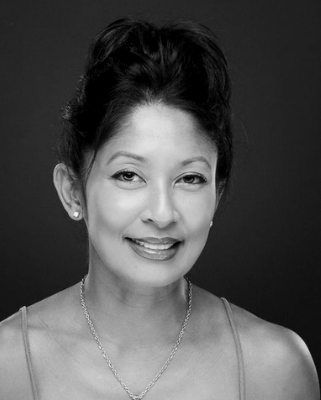 CelthiaMakeup