We are excited to announce that we are hosting a Guest Artist Massage Therapist this month. Until July 5, 2016, you can experience a customized massage treatment with our therapist Benita Coles.
Benita has over ten years of experience soothing tension in her clients. She integrates various massage techniques including Swedish and deep tissue, plus energy work like Reiki, stretching and sports massages. This unique mix helps renew your energy, awaken your senses, center the spirit and install a healthy dose of therapeutic relief for achy muscles and areas of tension.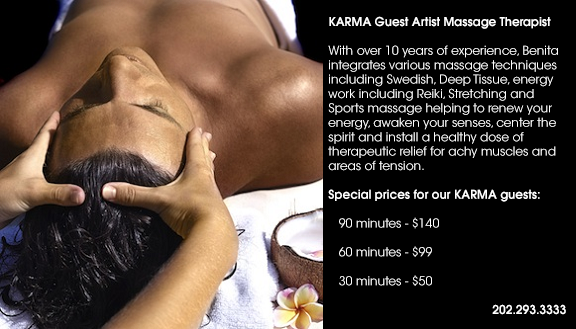 We are offering our KARMA guests special pricing, as seen in the graphic above. Schedule your appointment by calling 202.293.333 to take advantage of these rates.