As the sun sets on the nearly makeup-free summer season, you may look in your cosmetics bag and feel your supplies are lacking. The good news is fall is around the corner, which is a great time to re-evaluate your beauty routine and stock up on your favorite Erwin Gomez cosmetics and brushes.
You can read about his cosmetics line here – for this article, we're focusing on Gomez's line of brushes.
It's an amazing thing when you are a makeup artist who can form a line of products. After working in the industry his whole life, Gomez knows exactly which textures, sizes and shapes make the best makeup brushes. Gomez is a true believer in his line and uses the brushes on each and every face he works with, from brides to celebrities.
You can shop Gomez's full line of brushes on erwingomezcosmetics.com. For a truly well-rounded collection, it is best to get the full line of brushes so you can expertly apply your makeup for any occasion. If you only want the basics, you'll need a brush each for:
Our retractable brushes are especially great for Washingtonian women on-the-go. This brush easily retracts into its tube and fits beautifully in a handbag. A quick stroke of color can do wonders for a complexion ahead of a rendezvous.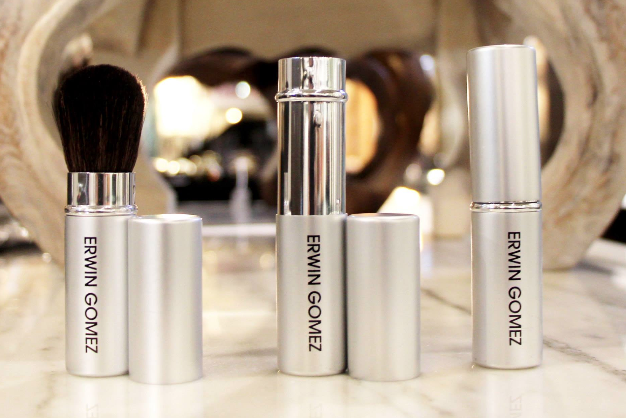 If you have questions about our brushes or have a specific need, we would love to answer your questions at KARMA. In addition to the brushes suggested here, we also have a Lip Brush, a Blending Brush, and more.
Shop the full line of Erwin Gomez Cosmetics and brushes online at ErwinGomezCosmetics.com or in-store at KARMA Salon by Erwin Gomez.