"At Erwin Gomez's Karma Beauty Lounge in D.C., even the basic manicure looks more like a gel job—and it lasts forever. With its sumptuous leather chairs, modernist accents, and lots of marble, it's one of the prettiest beauty spaces I've seen." –Vogue Magazine
How do your nails look? As Washington glides through summer, pedicures become important as flip-flops and sandals give us a reason to put our toes on display. Manicures and pedicures are more than just a grooming service – add-ons like massages, antioxidant soaks, scrubs and oils can make your experience positively relaxing.
We have several KARMA signature manicures and pedicures which will de-stress you, and allow you to leave our salon with beautiful skin and nails.
Bourbon Infused Mani/Pedi – With KARMA's intoxicating bourbon-infused manicure and pedicure, your hands and feet begin with a soak in warm, buttery nectar milk. Then, the hands and feet are delicately massaged with Bourbon Bubbler Brown Sugar Scrub, releasing heavenly scents of brown sugar and real Kentucky whiskey. After a complete exfoliation, hands and feet are enveloped in hydrating lava wax and a honey wrap, and finished with a heavenly and relaxing hand and foot massage. Manicure $35 Pedicure $60
Watermelon Basil Vodkatini Mani/Pedi – Send the senses on a mouthwatering journey with the Watermelon Basil Vodkatini manicure and pedicure. Skin is first immersed in antioxidants with a sparkling citrus-cilantro soak. Next, the hands and feet are exfoliated to perfection with a fresh Watermelon Basil Vodkatini Sugar Scrub infused with Square One Organic Vodka. Relax with a juicy grand finale as the hands and feet are enveloped in a warm, rich lava wax, then massaged with a vitamin-rich shea butter swirled with live strawberry fruit cells. Manicure $35 Pedicure $60
Honey Lavender Mani/Pedi – Pamper your tired hands and feet with this relaxing retreat. Your indulgence begins with a warm buttery nectar milk soak, next is a raw honey-lavender oil salty scrub down. Finish with a hydrating lava wax wrap and a creamy Shea butter massage fragranced with lavender notes. With the lingering scrumptiousness, you'll be floating out the door! Manicure $35 Pedicure $60
Ultimate Moroccan Oil Mani/Pedi – Slip away for a hand renewal that begins with the hands and feet dipping into a dreamy buttery whole milk to start your journey to a land of never ending bliss! Our unique and luxurious orange peel scrub gently exfoliates the skin, preparing it for the rich hydrating effects of a Moroccan oil's honey lavender-scented Intense Hydrating Treatment and a warm lava hydrating wax enveloping your hands and feet. Finishing with a heavenly hand/foot and leg massage with our signature Body Soufflé, enriched with argan oil and creamy Shea butter leaving your skin soft and rejuvenated. Manicure $45 Pedicure $70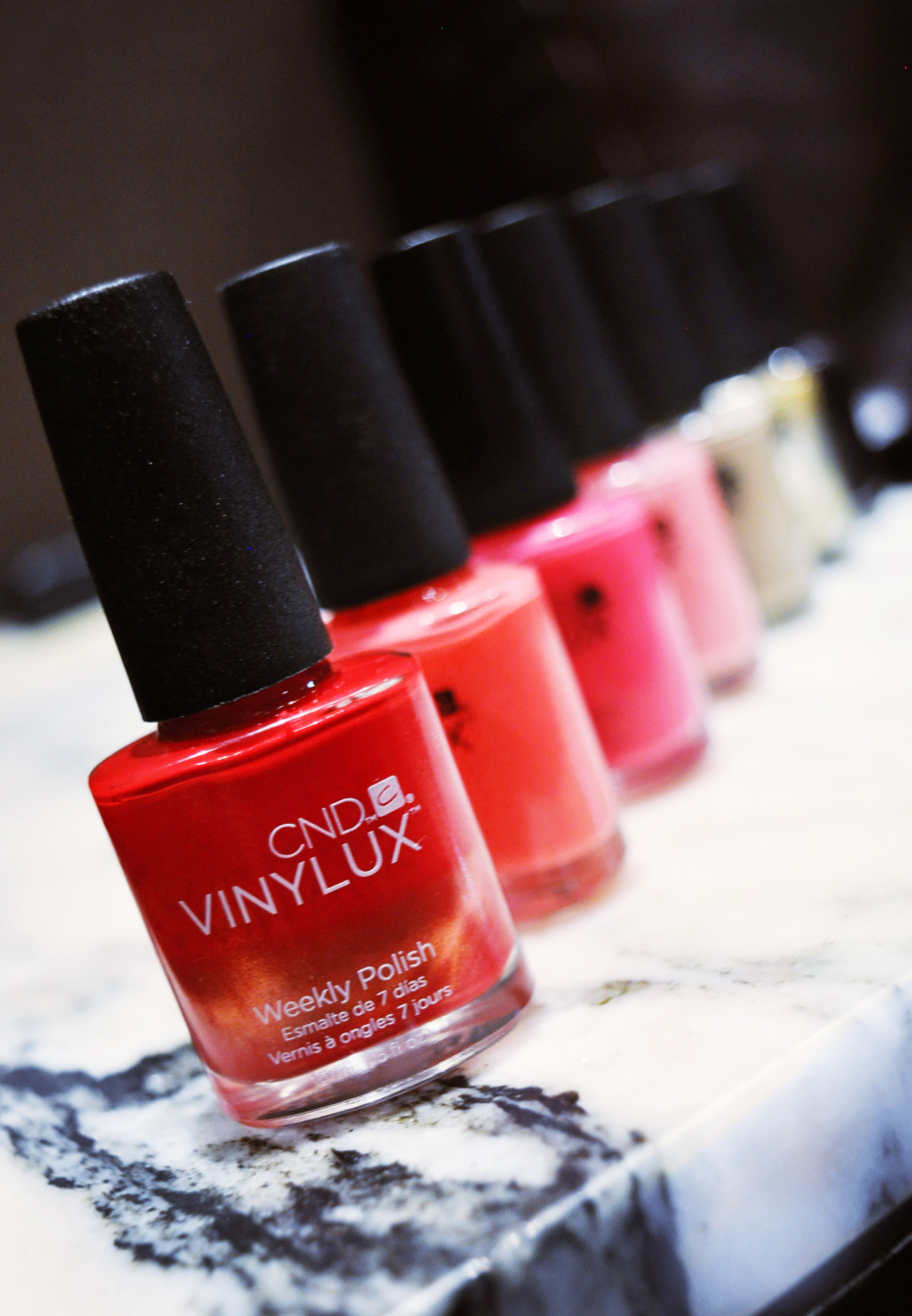 We also offer a la cart nail services.
Manicure $22
Pedicure $48
Gel Manicure $45
Gel Pedicure $70
French Finish add $10
Gel Removal Hands $15
Gel Removal Feet $15
Full Set of Acrylic/Gel $80
Acrylic/Gel Fills $50
Polish Change Hands $15
Polish Change Feet $20
Add a 15 Min. Hand or Leg Massage $25
We're ready to host you at KARMA. Simply call us at 202.293.3333 or request an appointment online.